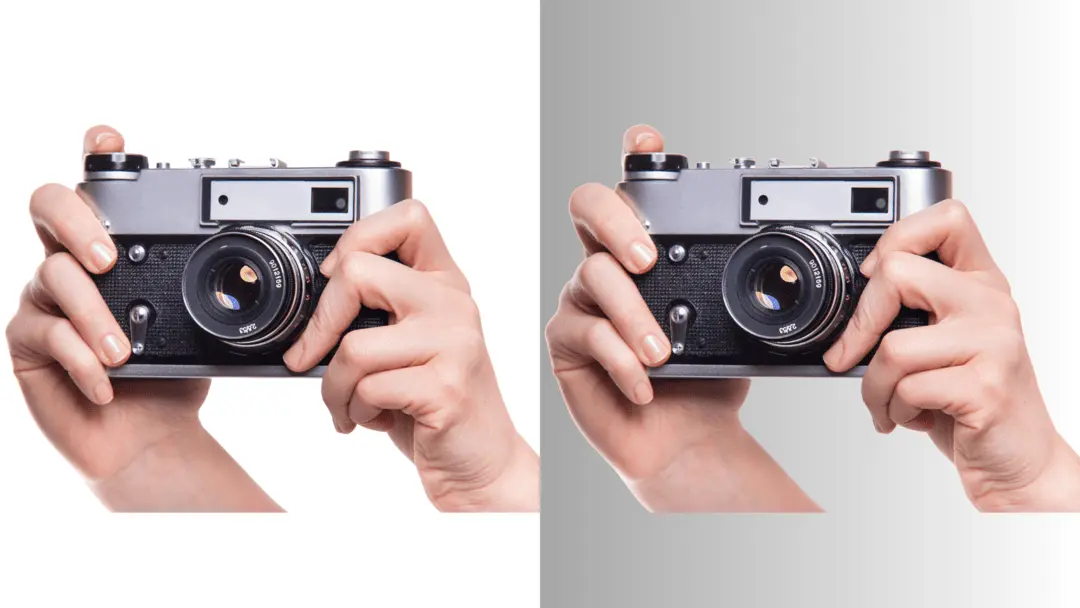 Clipping Path Pricing: How Much Does It Cost?
Clipping Path is a popular service among photographers, e-commerce website owners, and digital marketers.  Though you can take clipping path service from any provider for a few photos or do it yourself, knowing clipping path pricing is crucial for bulk projects.
The cost of clipping path service ranges from $0.25 to $0.39 for simple images and $4 to $10.99 for super complex images. However, it varies depending on the service provider, quantity and complexity of images, and the delivery time. 
Clipping Path Pricing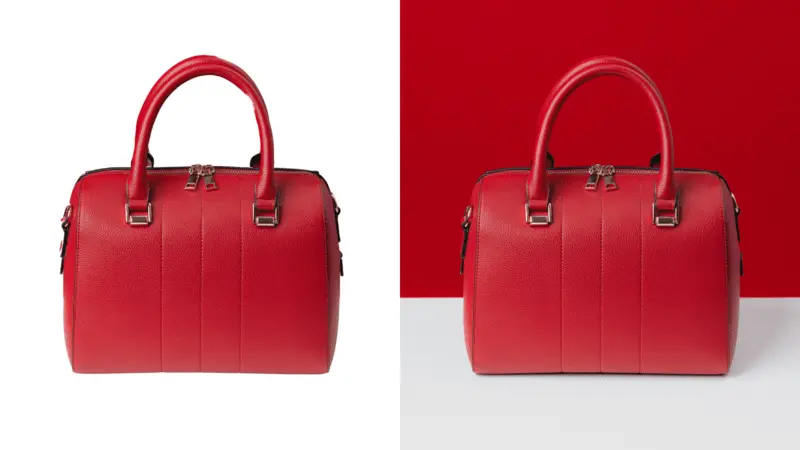 Typically the price of clipping path image editing service varies depending on various factors including the image complexity, the desired level of precision, and the required turnaround time. On average the clipping path service can cost between $ 25 and $50 per hour.
 The clipping path pricing also varies from agency to agency and the type of work. For example,
The price of clipping path service at Image Repairing starts at $0.40 and can go up to $10 depending on the complexity level.
Image Retouching Lab only charges $0.29 for basic clipping path service while Clipco charges $5.
Below are some reputed companies with their clipping path pricing:
| | | |
| --- | --- | --- |
| SL | Name of Company | Starting Pricing |
| 1 | Image Repairing | $0.40 |
| 2 | Clipping Path Outsource | $0.35 |
| 3 | Clipping Path Service | $0.39 |
| 4 | Clipping path king | $0.29 |
| 5 | Graphic-Aid | $0.30 |
| 6 | Clipping path zone | $0.29 |
| 7 | Clipping Path Specialists  | $0.29 |
| 8 | Clipping Path center | $0.39 |
| 9 | Path edits | $0.39 |
| 10 | Clipping way | $0.25 |
Different Types of Clipping Path Services and Their Prices
Clipping path pricing largely varies depending on the type of service. Most photo editing agencies divide clipping path services into three categories.
Single Layer Path
It's the simplest way to create a path on the image's hard edge to remove or adjust the background. This service is preferable for cutting out an image or making a complex selection. Single layer path is used for various purposes and common tool for Photoshop users.
The price of single layer path service such as Image Repairing is $0.25 per image while some agencies charge $0.29.
Multi-layer Clipping Path
This service allows fixing or adjusting an image's specific part, making it more suitable for retouchers and for extracting multiple subjects from a photo. It's a more complex clipping path service than a single-layer path as needs to remove the background from an image with multiple subjects. At Image Repairing, this type of clipping path service costs about $2.5 per image.
Super Complex Clipping Path
This service image the image's original shape even after having excess inserted openness, multiple delineating ways and shut ways. Since it needs to use deeply etched clipping to remove backgrounds from a photo with intricate details, it's considered super complex. At Image Repairing, a super complex clipping path service costs around $10 per image.
Comparison of Various Photo Editing Agencies that provide Clipping Path Services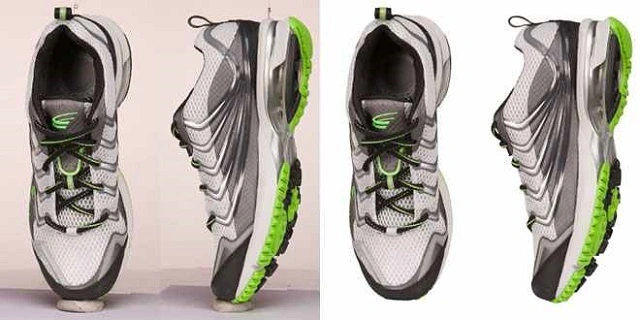 You can take image-clipping path services from plenty of companies based on your project type, budget, and preference. Below are some top clipping path service provider companies globally with their service charge:
Clipping Path Outsource
Clipping Path Outsource offers lots of Illustrator and Photoshop services including clipping path, drop shadow, model retouching, and mirror reflection. Though their service charge varies depending on the complexity and quantity of the task, the clipping path service starts at $0.35 per image.
This online image editing company also provides an estimated price and turnaround the price for photo treatment and the time required to complete the image. They also allow you to ask for a special price offer for more than 100 files and a free quote or trial for up to two images.
Clipping Path Service
The CPS (Clipping Path Service) is a world-class clipping path service provider and emerging all over the world with the best image editing services. They grab the target client's attention, help deliver clear ideas about the product, design high-impact images and even cut and rotate the image to change the file format.
Along with free trial services, CPS deliver rush assignment in 12 12-hour turnaround. Their clipping path pricing start at $0.39 for simple image and goes up to $0.79 for medium and $2.5 for complex image.
Clipping Path King
If you are looking for a reliable clipping path service even at a considerably lower price, visit Clipping Path King. They provide a money-back guarantee and two trial images while the service price starts at only $0.29.
The CPK also provides a discount for bulk image editing. However, the packages range from the simple clipping path to the super complex clipping path
Graphic-Aid
Graphic-Aid is one of the most prestigious photo editing companies and is occupied with 135+ resources. With 100+ talented editors and professionals, the company gets valuable insights into the clientele mindset which makes it a friendly clipping path service company. Like the CPK, Graphic-Aid also provides clipping path services in four different categories.
However, their service charge ranges from $0.30 for the basic path and $6.10 for the super complex path. Graphic-Aid also provides up to 2 images completely free in price and great discounts for large projects.
Clipping Path Zone
Clipping Path Zone is another budget-friendly clipping path service provider that can get your job done precisely. Their clipping path service starts at $0.29 depending on the complexity level. So the charge can be higher if the images are medium or more complex to edit.
Though CPZ charges low prices, they ensure high-quality editing services to boost sales. The company also provides an estimate and turnaround within 30 minutes and is dedicated to delivering bulk images within the delivery time.
Clipping Path Specialists
If you have a bulk clipping path task and want to complete the project without compromising the quality, consult with Clipping Path Specialists. They ensure maximum quality with guaranteed satisfaction even at a fairly lower price. However, you have to provide more than 100 files for clipping path service to get charged $0.29.
This company is a leading photo editing and clipping path service provider in the USA, UK, EU, Australia, and India. They provide hand-drawn clipping path service and can deliver the edited version within 12 hours.
Clipping Path Center
If you have e-commerce or family photos to remove the background, cut out, or upgrade, you can take the aid of the clipping path service. They specialize in providing rendered images and various services like clipping paths, ghost mannequins, photo retouching services, and deep etching.
At a reasonable price, the company offers a 100% handmade high-quality path and a perfect pixel guarantee with a three-step quality check. The company is also dedicated to satisfying its customers with 24/7 customer support, rush delivery, and a money-back guarantee.
In terms of the clipping path pricing, they charge $0.39 for the basic clipping path, $0.59 for the simple clipping path, and $1.49 for the medium job. For a complex clipping path job, the Clipping Path center charges $3.99 per image.
Path Edits
Whether you need a clipping path service for simple family images or highly complex e-commerce images, you can trust and hire path edits. With the reliability of more than 40 thousand customers, path edits can turn your tedious and nitty-grit photo into a crisp and clean photo.
The best thing about the path edits is that they classify the complexity level into 6 different categories so you can select the best option for your products. The price for their clipping path service ranges from $0.39 to $10.99.
Clipping Way
With over 14 years of experience, Clipping Way is a trusted image editing service provider in more than 28 countries all over the world. They have more than 35 Photoshop experts who are dedicated to providing maximum-quality products with unlimited revision opportunities.
The company also charges the lowest price for its clipping path services and ensures faster delivery with a free trial facility. They charge only $0.25 for simple clipping path service and $2 for multi-clipping path service. Clipping Way also provides a 100% money-back guarantee.
Other Types of Photo Editing Services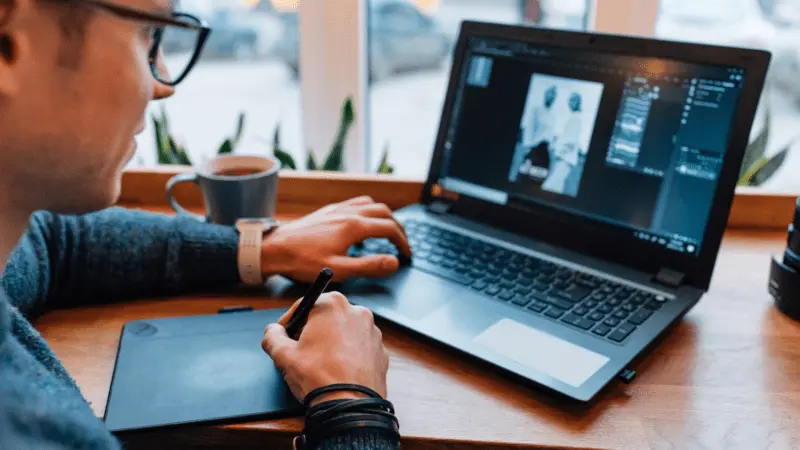 Despite clipping paths, photo editing agencies like Image Repairing offer lots of other types of image editing services to be used for various needs.
Wedding Photo Retouching Services
It's the best photo editing service a person takes to ensure the perfect reflection of joy and happiness from every wedding photo. Agencies like Image Repairing can make the wedding photo look the best by making colors more vibrant and removing any imperfections.
They also remove wrinkles, blemishes, and unwanted objects from the image and fix contrast, brightness, and lighting issues. Image Repairing also enhances eyes and changes hair color to ensure a perfect look.
The cost of wedding photo retouching services varies depending on the condition of the photo and the hired company. On average, a simple retouching service costs around $5 per image while a more complex service may cost $50 per image.
Jewelry Photo Retouching Services
if you want to remove blemishes or improve the jewelry image's overall appearance, jewelry photo retouching services are your way to go. This service will make your every jewelry photo stand out by removing unwanted reflections or blemishes, optimizing colors, and adding sparkle. 
Here at Image Repairing, the type of jewelry photo retouching services you'll get are high-end jewelry retouching, jewelry shadow creation, color correction, shadow creation, background cleaning, etc the cost of jewelry photo retouching service start from $4 and can go up to $12 per photo.
Photoshop Shadow Service
If you want to create shadow in your photo to make it look more realistic, take the Photoshop shadow service. This service helps make the photo's white background more believable even after removing the background. It also helps create more premium quality photos with a natural look to grab more attention even hiding the the distractions in the image's background.
At Image Repairing, the types of Photoshop shadow services you'll get are the creation of natural shadow, drop shadow, cast shadow, and artificial shadow. the cost of Photoshop shadow service starts from around $0.25 per photo.
Can I Clipping Path my Images for Free?
If you don't want to spend money to clip your photos, there are some free tools you can use to get the job done. For example, you can use software like Adobe Photoshop that offers basic photo editing opportunities including clipping paths.
If you prefer an AI-based tool, use Adobe Portrait. It's an AI-powered editing tool that provides advanced photo editing services automatically.
The Adobe Portrait can also create a clipping path within a few seconds. Apart from that, you can also take the aid of some online services like Clipping Magic which provides free clipping path services. Clipping Magic uses AI-based algorithms to analyze images and generate a clipping path around the desired object automatically.
Though these options can be suitable for simple images, you might not get precise results on highly complex images using free service. The performance of these tools or services also depends on how well you can use them.
FAQs
What are the payment methods?
Local bank transfer, Western Union, Credit card, Debit card, Skrill, AmEx, PayPal, and Xoom.
Do you have rush delivery options for urgent projects?
Typically we deliver the project within 24 hours. For urgent projects, we have a rush delivery option however it costs a bit more than the usual rate.
Can I request for a free trial?
Yes, you can. We also offer 2/3 sample images for bulk projects.
When you shouldn't use a clipping path?
If you have photos with fuzzy or hairy edges, don't apply a clipping path on them. In this case, you should apply advanced image masking. It can precisely remove complex hair and image backgrounds from such photos.
What is the difference between clipping path and background removal?
A clipping path is a technique for creating an outline around the center of the object. Conversely, background removal means deleting everything from the center object. While editing software's pen tool is used to create clipping paths, various tools are used for background removal.
Final Words
Hope you can deep and clear idea about clipping path pricing and get enough recommendations for hiring one. Remember, the exact price of clipping path services depends on a certain image, the number of images, and the time to deliver.
So before dealing with an image editing service provider, ask for a trial and get the complete estimate from a few companies. They compare their cost and the samples to make the final decision.